With fame comes adoration from fans. And when you're really famous, you get super fans! Here are 10 celebrities with the most dedicated fanbases. Don't you dare cross these people.
1.

Justin Bieber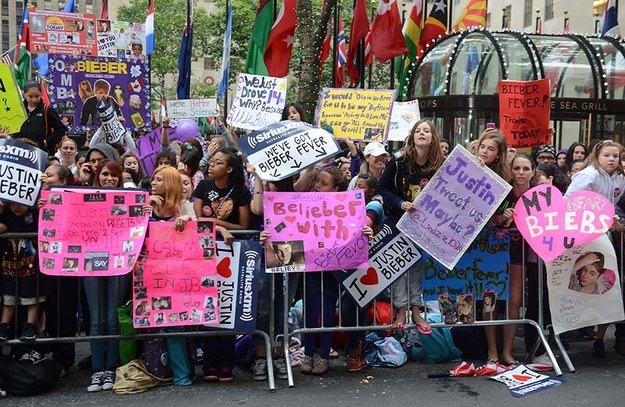 Justin's fans call themselves "Beliebers," and they take any moment to turn a Twitter hashtag into expressing their love for him. And don't you even dare say anything bad about him. They will Tweet at you in droves.
2.

Robert Pattinson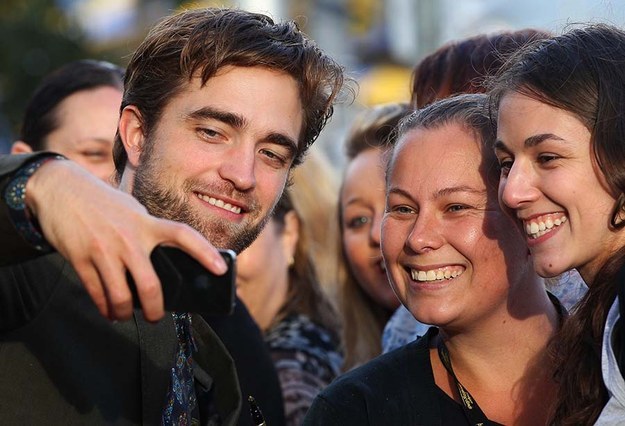 Robert Pattinson didn't know what he was getting into when he took the role of Edward in the movie series "Twilight." Millions of fan girls became rabidly obsessed with him and are prone to pouncing (see picture).
3.

Daniel Tosh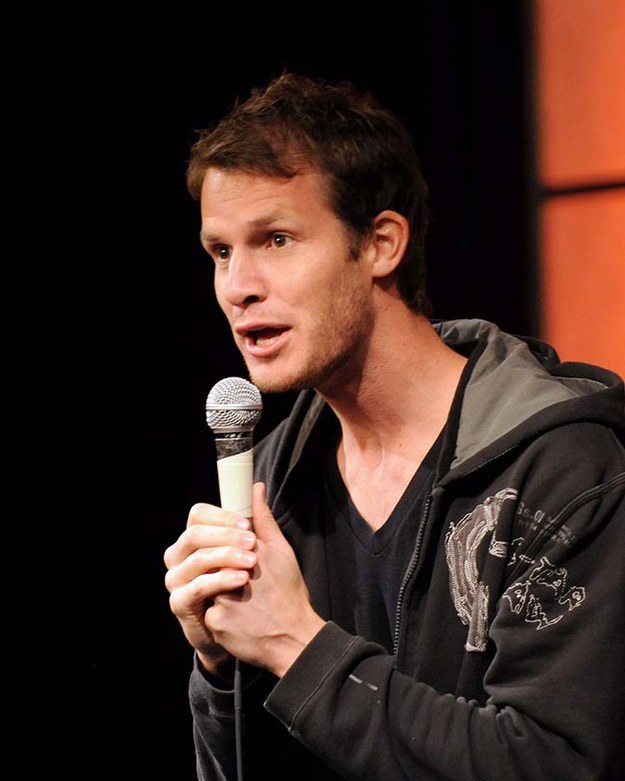 Daniel Tosh's interaction with fans on "Tosh.0" on Comedy Central is a large reason he has such a big following. It could also be his self-deprecating humor. Whatever it is, his fans are all about sharing videos, pictures, and Tweets to their "great leader." His fanpage on Tumblr is a great testament to that.
4.

Beyonce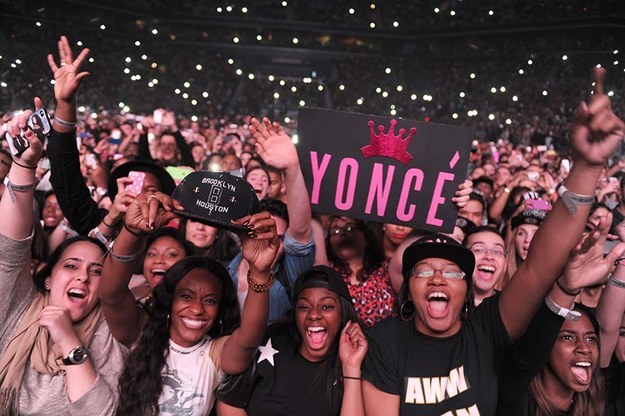 Beyonce has a wide range of fans from little kids to adult men! Fans are delighted to look at her life through her Tumblr and live vicariously through her pictures. She even takes time to go to elementary schools to dance with kids!
5.

Ryan Gosling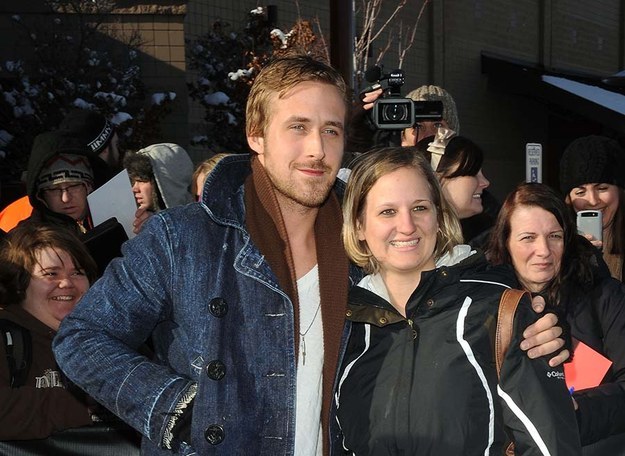 Some refer to him as Ryan "Godling." There are so many Tumblrs dedicated to the "Hey Girl" meme, and even Ryan himself is aware of his influence. And let us not forget the time when he wasn't voted as "Sexiest Man Of The Year 2011," and a protest started in front of the People Magazine offices.
6.

Lady Gaga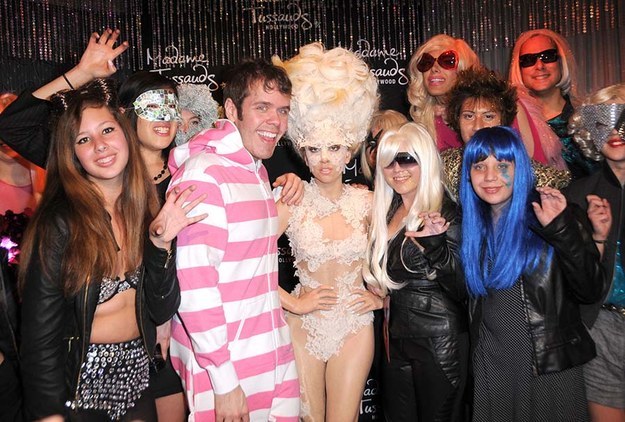 Lady Gaga's Little Monsters are fierce, proud, and extremely devoted to their Mama Gaga. One shining moment is when she performed a duet with a 10-year-old fan who made an amazing cover of "Born This Way."
7.

Rihanna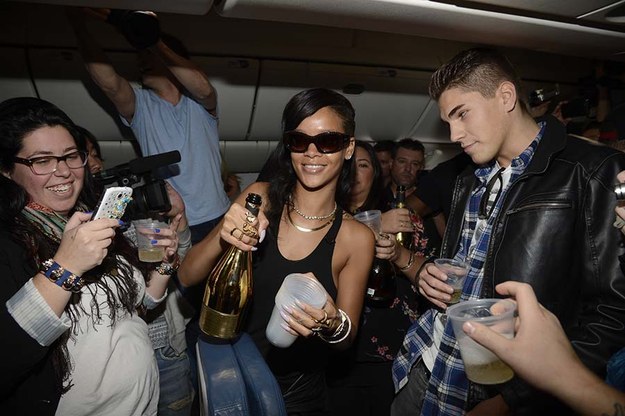 Do not mess with Rihanna and her navy! Rihanna often has Twitter conversations with her followers, but if you cross her, she'll sick her navy on you.
8.

One Direction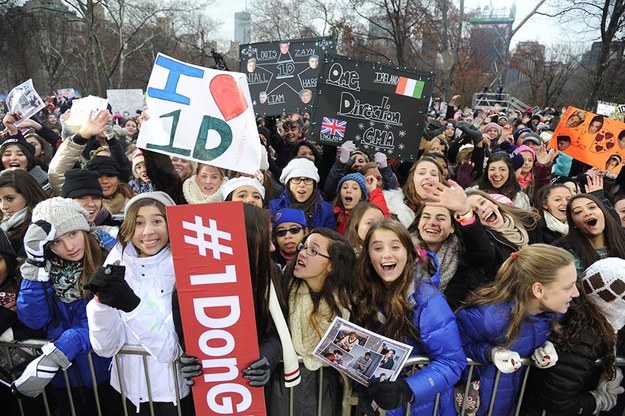 One Direction is the newest boy band craze to hit the airwaves, and their fans are obsessed! Visit any Tumblr frequented by girls under the age of 14, you will find pictures and GIFs of their faces everywhere. Girls are even "saving themselves" for the 5 boys in the group.
9.

Nicki Minaj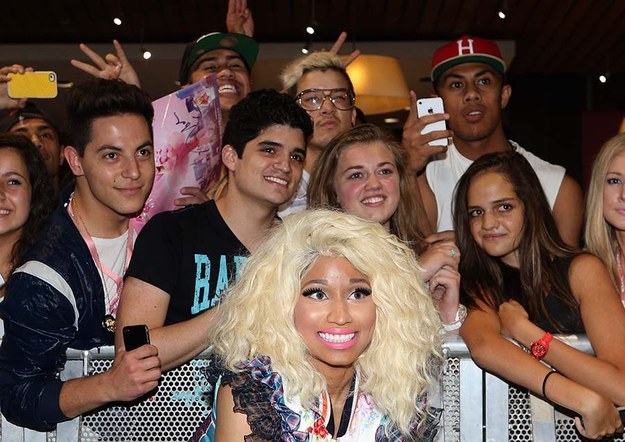 Nicki Minaj's "Barbies" show their love by dressing like her! Pink wigs, flashy colors, and quirky dresses are what you see in the audience of her concerts.
10.

Daniel Radcliffe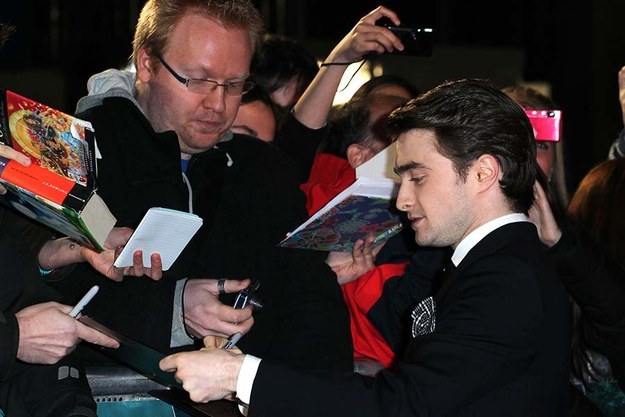 Daniel Radcliffe's following is very much due to his role as Harry Potter in the popular movie series. But even though his role as Harry is over, fans still come in packs to see him on Broadway and his other TV appearances. And they still ask him to sign their unmentionables.
11.

Britney Spears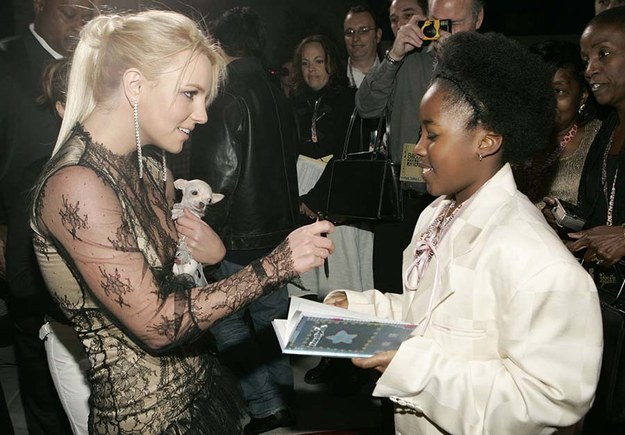 Britney Spears' fans are super dedicated. When Britney was going through her rough moments (shaving her head, attacking cars), her fans were there to tell the haters off! Chris Crocker was one of those vocal fans. His video "LEAVE BRITNEY ALONE!" has over 43-million views.
12.

Tupac
Tupac's legacy has lead to many fan-created memorials to him. Fans have painted murals and gotten tattoos of his likeness. There was even a holographic image of him performing at Coachella this year!
13.

Tim Tebow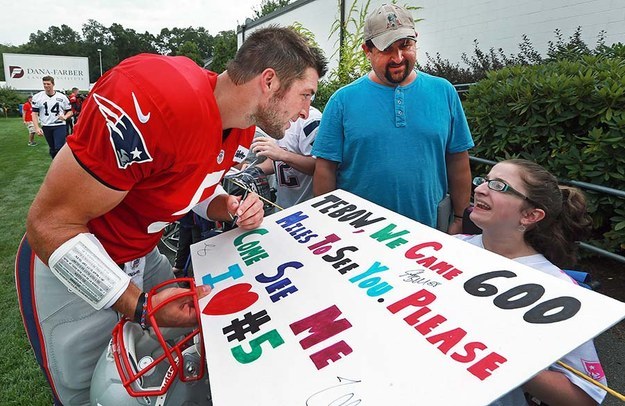 Tim Tebow fans are super loyal! They admire his spirituality on and off the football field. Many ladies wish to be his beau, but he's saving it for marriage! Sorry ladies.
14.

Pippa Middleton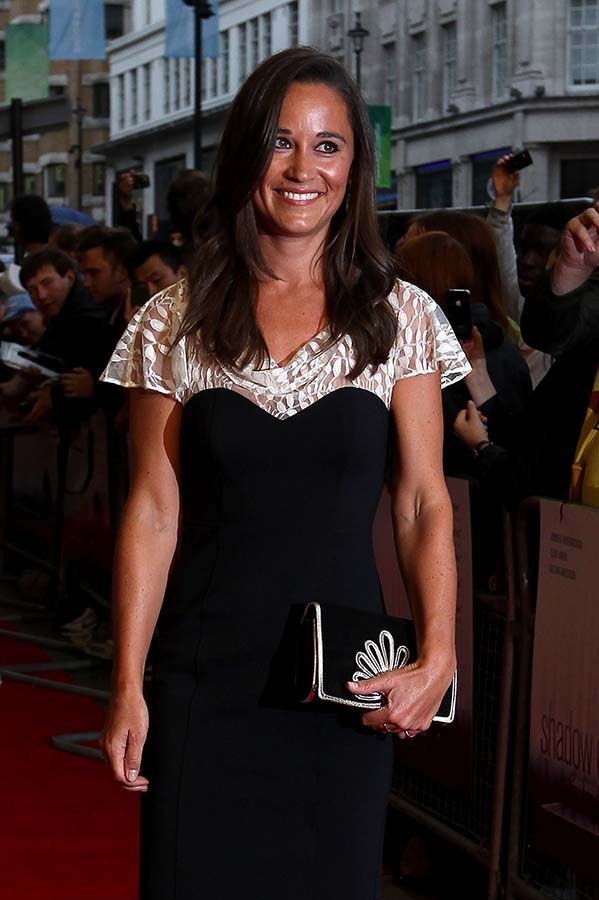 Pippa Middleton was England's best kept secret until her sister Kate Middleton married Prince William! Now she has fansites and fanboys dreaming of her. She is now England's most eligible bachelorette.