Spoiler alert: WTF fashion is the best kind of fashion.
1.

Rihanna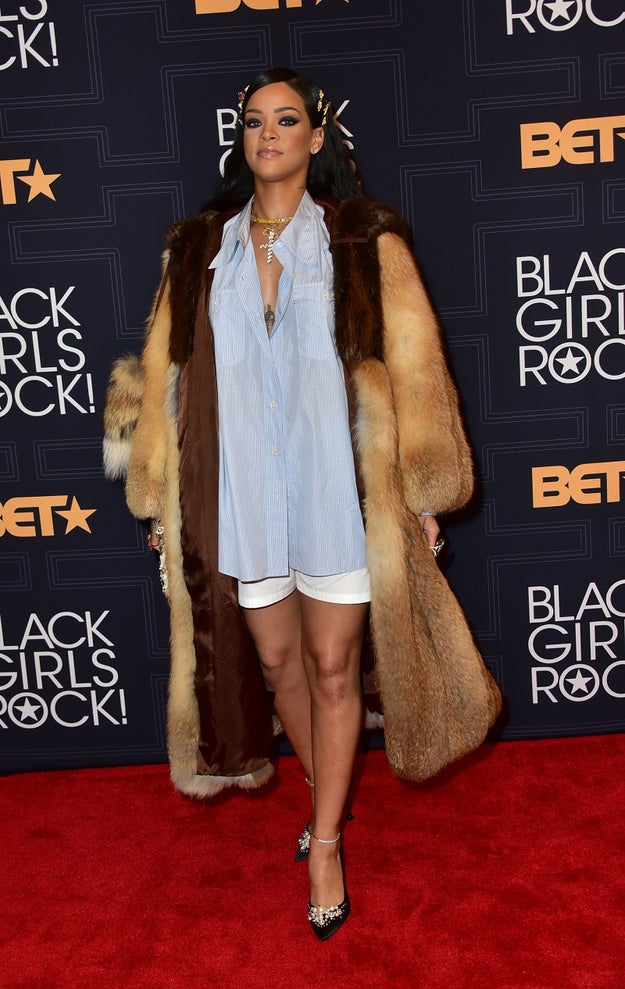 For this year's Black Girls Rock!, Rih went equal parts resort mom and Margot Tenenbaum.
2.

Ansel Elgort

Jamie Mccarthy / Getty Images

Elgort attended the 2016 VMAs in a bondage-inspired outfit that even he looked surprised by.
3.

Dascha Polanco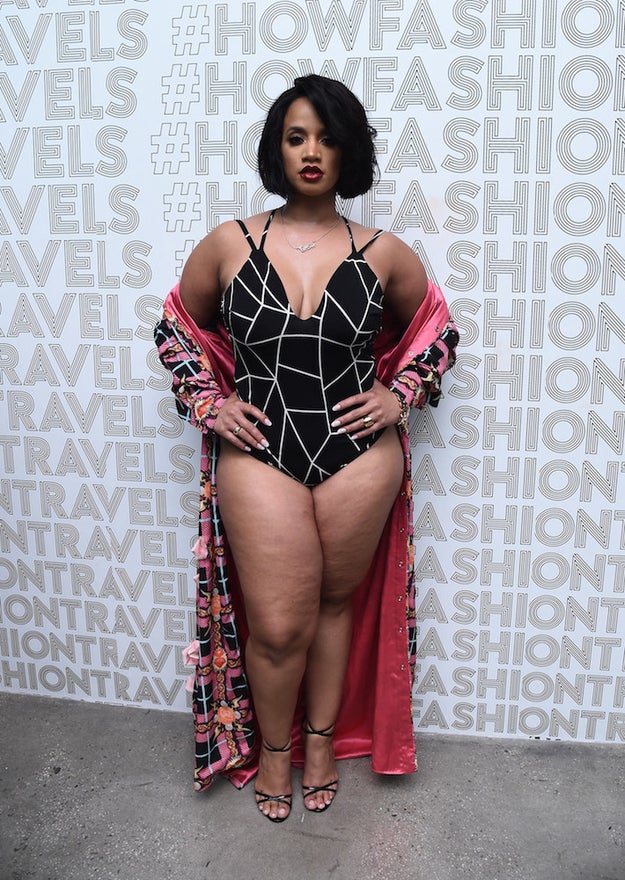 At New York Fashion Week, Orange Is the New Black actor Polanco worked it the hell out in a bodysuit and embellished floor-length coat. Have mercy!
4.

Wiz Khalifa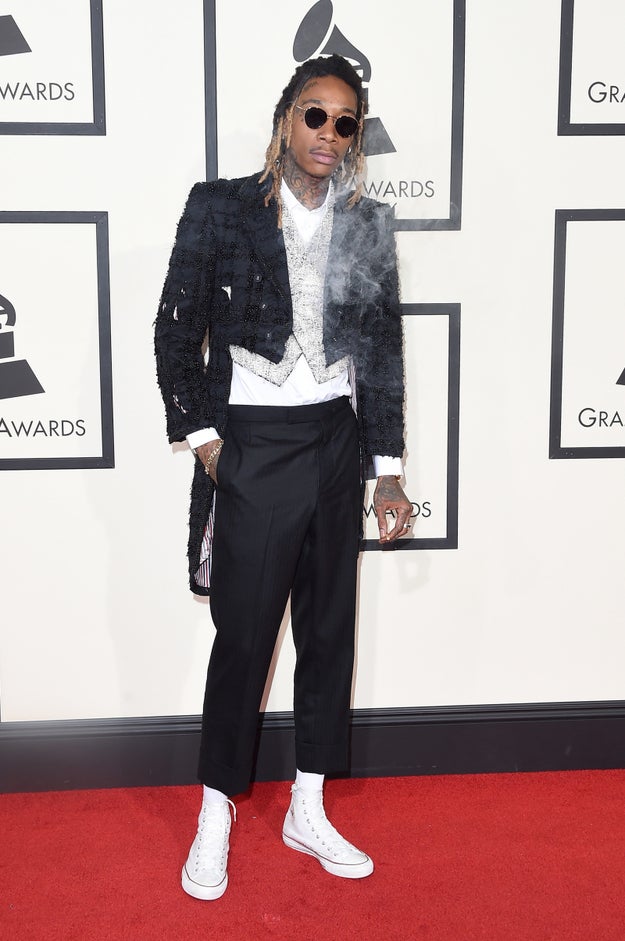 For this year's Grammy awards, Wiz paired a beaded and torn tux-ish ensemble with sneakers and gym socks.
5.

Kristen Stewart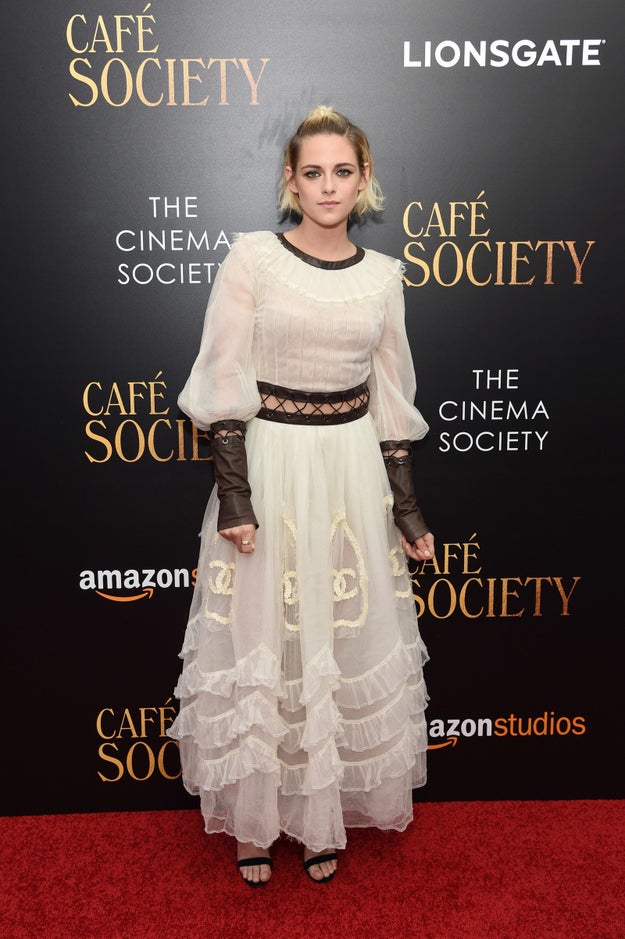 Stewart's Chanel dress at the Café Society premiere was a little bit country, a little bit Frankenstein's monster.
6.

Iman Shumpert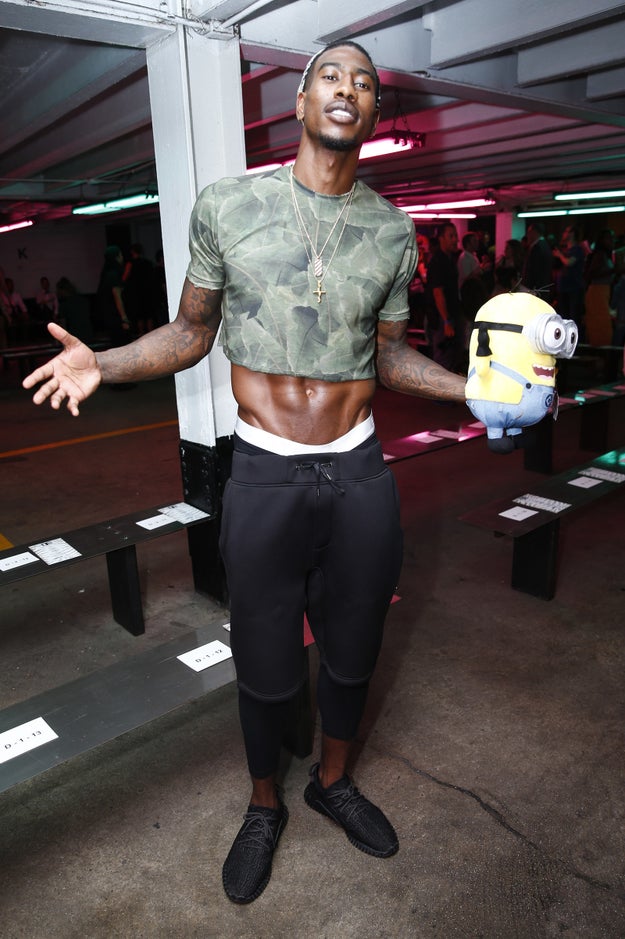 At NYFW, Shump bared his midriff and his minion.
7.

Katy Perry
At the 2016 ACM Awards, Perry didn't simply choose fringed metallic leather, multiple pony prints, oversize star earrings, fishnets, or a bouffant; she chose them all.
8.

Sean Diddy Combs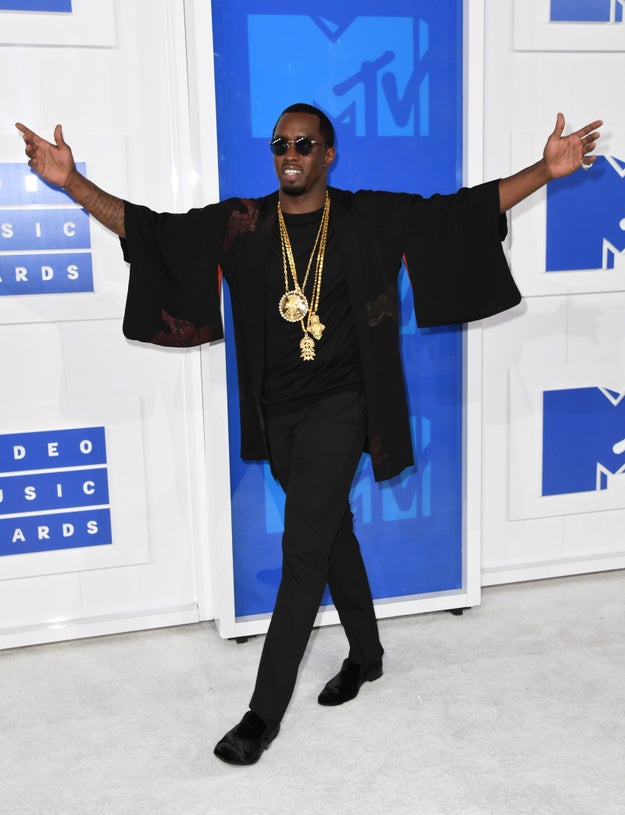 Combs' VMAs michiyuki was beautiful but looked confusingly small, almost as if he stole it from…
9.

Cassie
… his neon-coiffed girlfriend Cassie, who was conspicuously missing a shirt! Coincidence?
10.

Jared Leto
Everyone's favorite aloof high school dreamboat attended the London Suicide Squad premiere in a look that shall henceforth be called "dandy watermelon."
11.

Beyoncé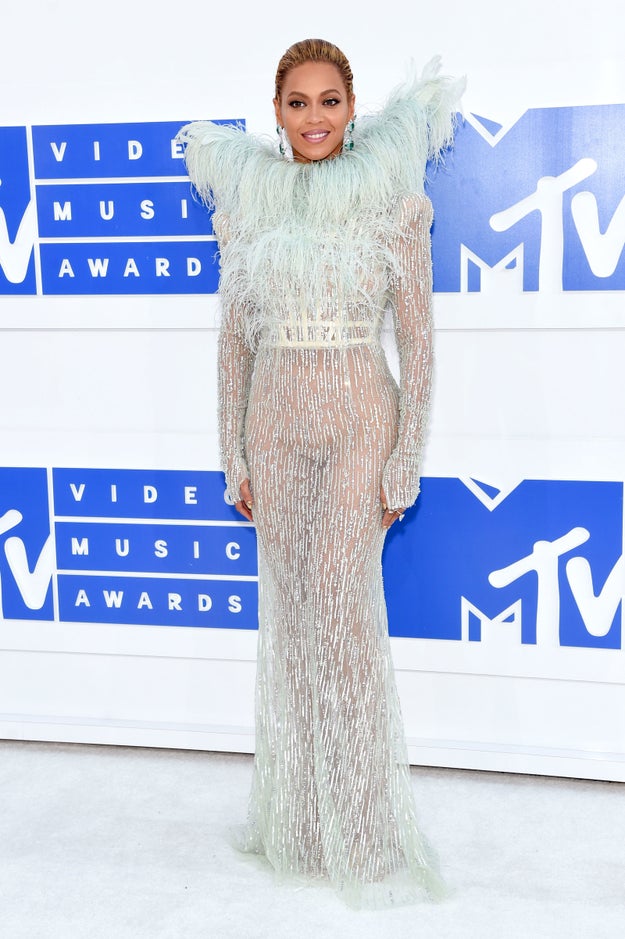 Calm down, Beyhive — I love all this shit.
12.

Jason Derulo
Derulo attended the Teen Choice Awards in flipped-down overalls and a jacket with its sleeves hacked off, presumably because he dropped ketchup on both areas earlier in the day.
13.

Flo Rida
Meanwhile, Flo Rida turned covering his stains into a work of abstract pants art. (You're not the only clumsy one with old art supplies lying around, Mr. Rida; I'm on to you.)
14.

Kim Kardashian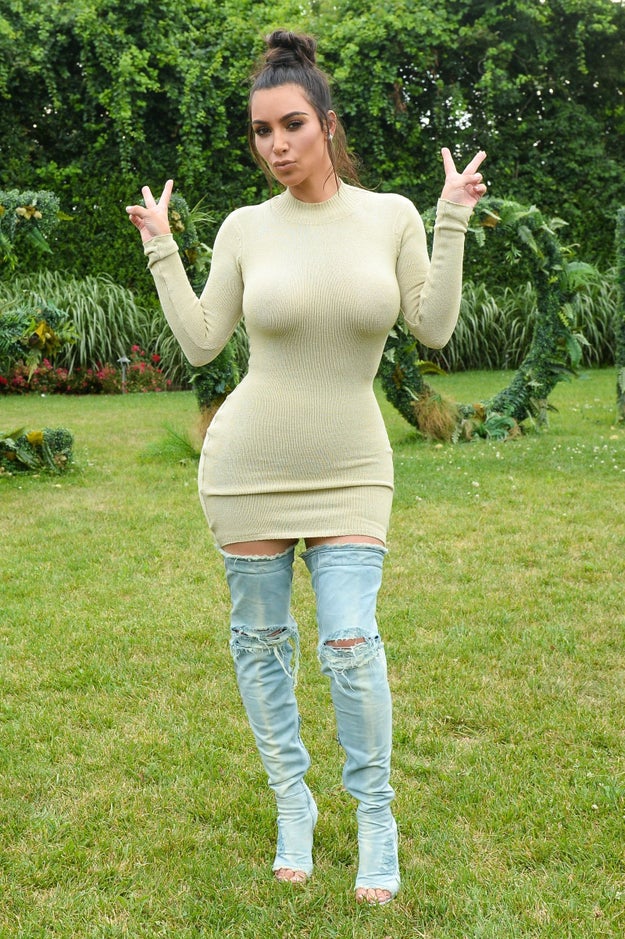 Ladies, you know how difficult it can be to find jeans that fit your calves, your thighs, your butt, and your waist. Not 100% sure that's why Kim chose these boots for a July party in the Hamptons, but it seems like a good workaround.
15.

Kylie Jenner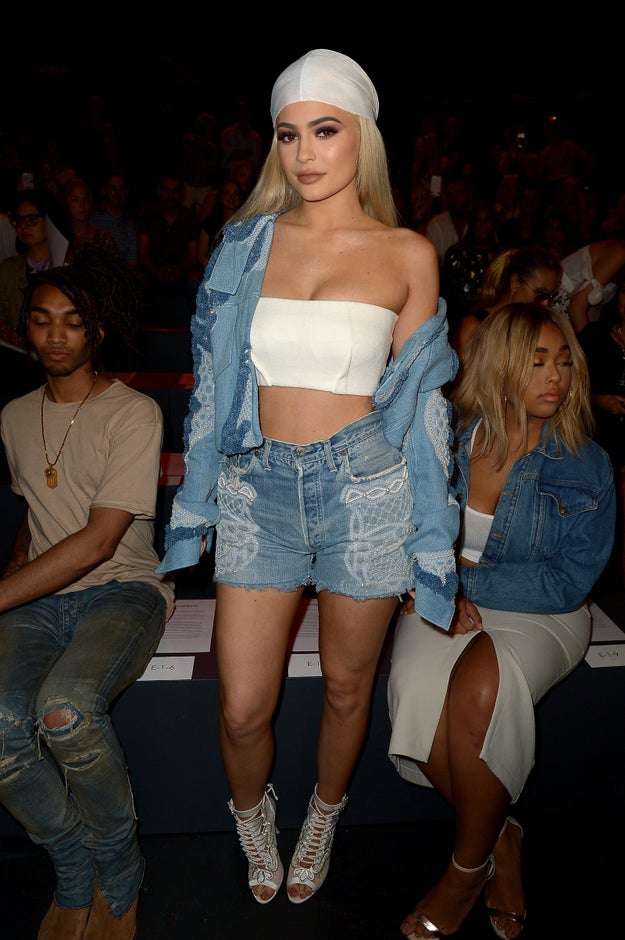 Jenner carried on the family tradition of statement denim at New York Fashion Week… along with a du-rag, for some reason.
16.

Nick Jonas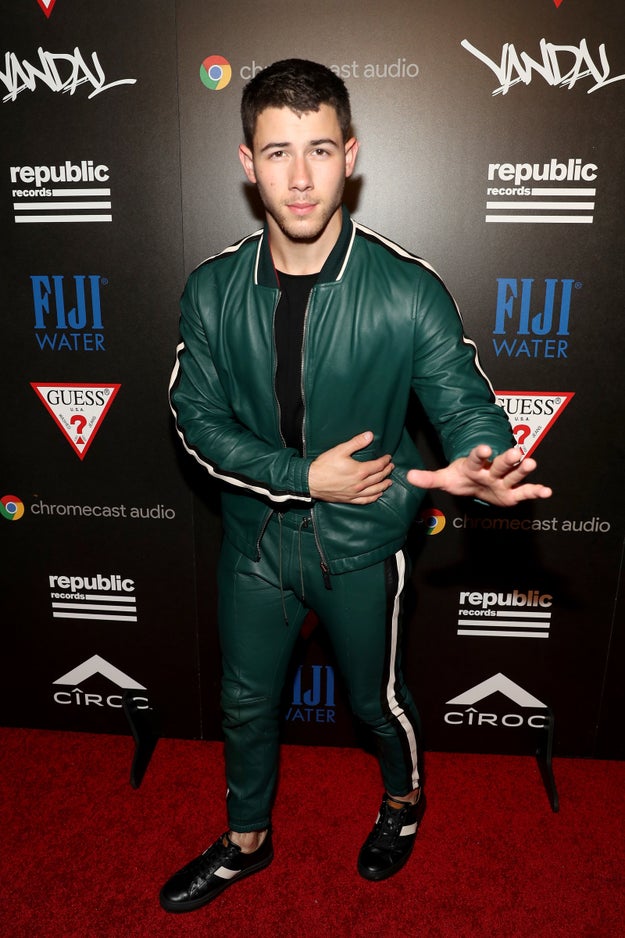 Part leather daddy, part sports, all definitely sweaty AF.
17.

Charli XCX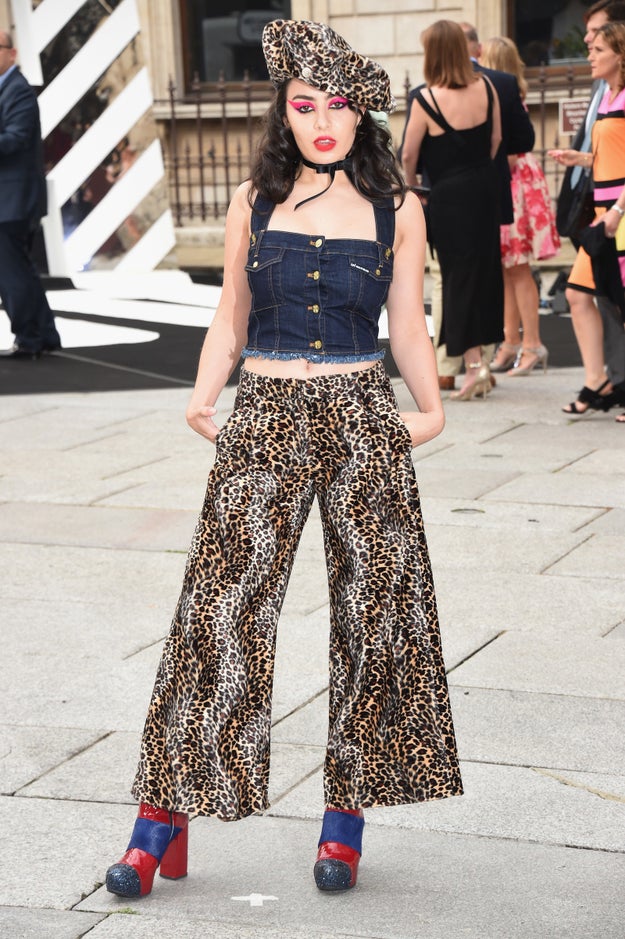 The "Boom Clap" singer attended London's Royal Academy of Arts Summer Exhibition in a fuzzy hat and pants, color blocked platforms, perfectly placed nipple pockets, and winged eyeliner that just wouldn't quit. Who says less is more?
18.

Lady Gaga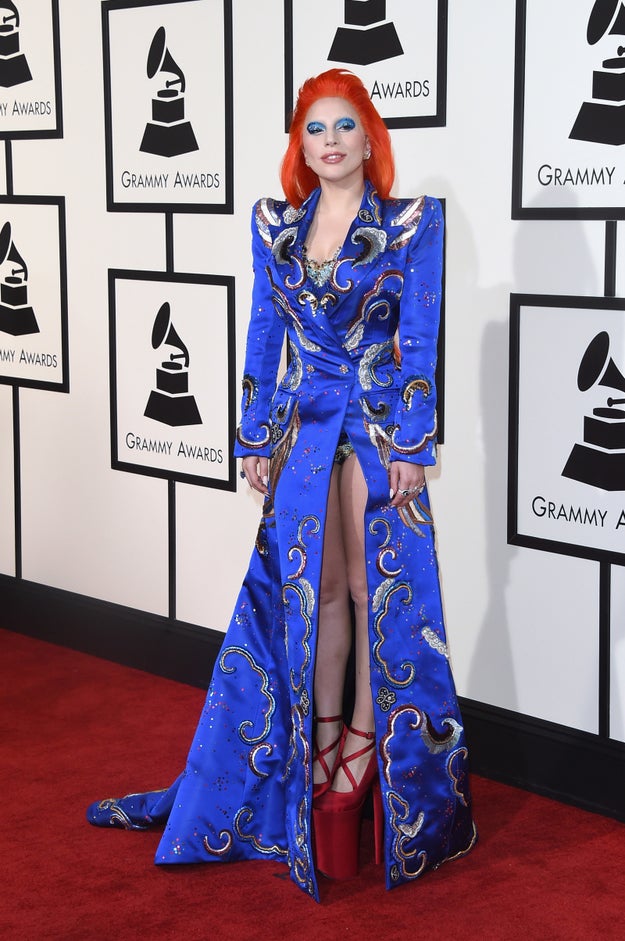 For the Grammys, Gaga paired her Bowie-inspired hair with sky-high platforms and a sculptural beaded coat. No pants, though; never pants.
19.

Frankie Grande
Grande attended this year's Radio Disney Awards in a jumpsuit from some particularly fabulous carwash.
20.

Kelly Osbourne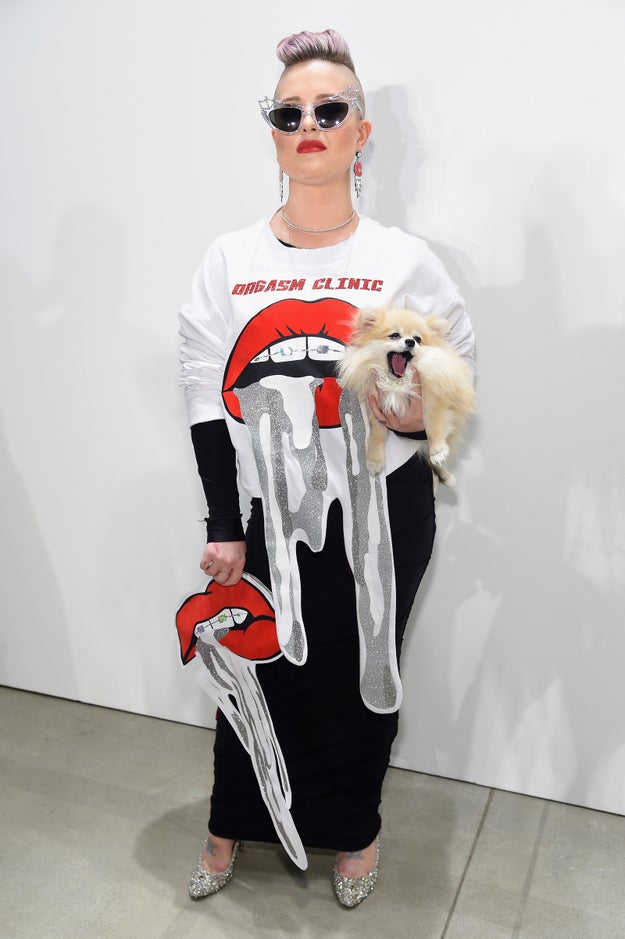 At NYFW, Osbourne wore a very drool-y look in an unsuccessful attempt to upstage her fucking STAR of a dog.
"HAAAAALP!"
21.

Nicki Minaj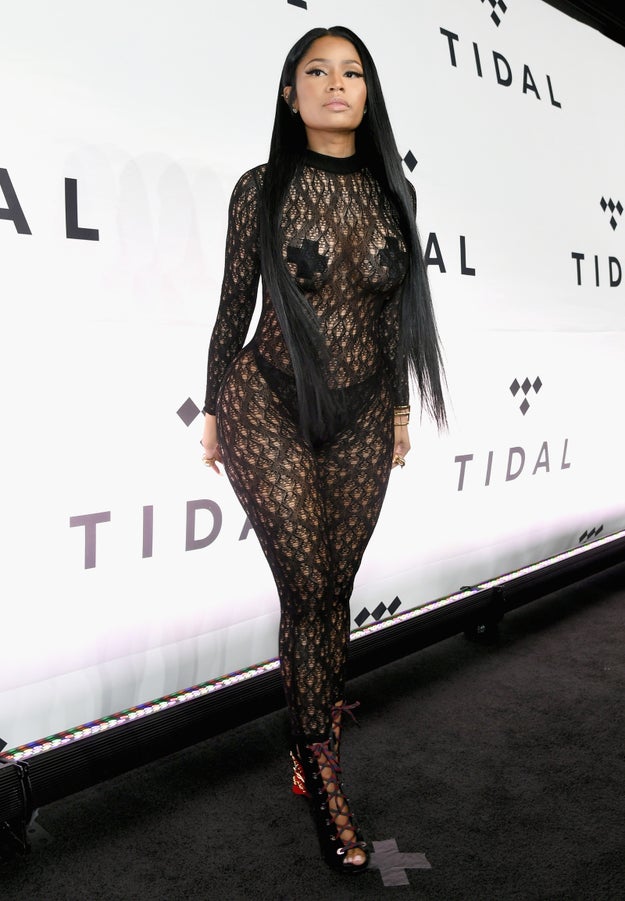 The rapper went nearly full-on Lady Godiva at a Tidal event, and taught the world a valuable lesson in the process: always match your nipple tape to your mark.
Keep doing you, babies!